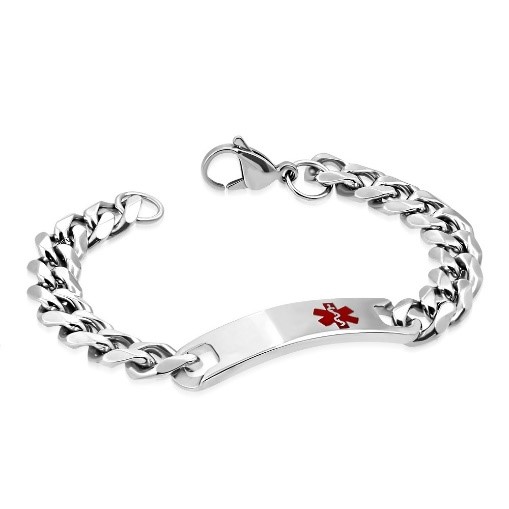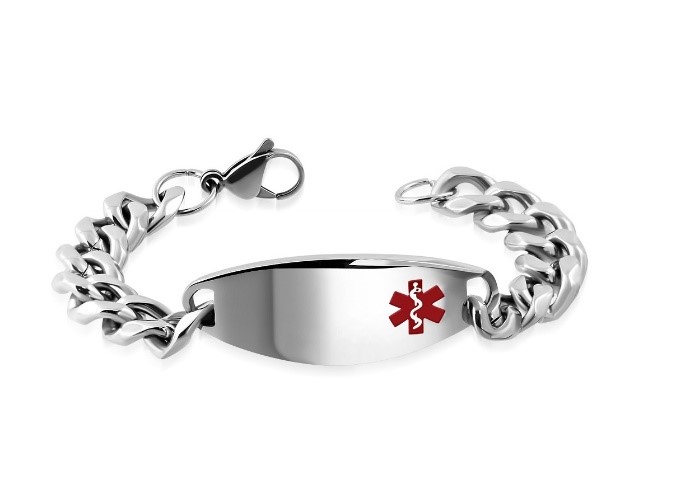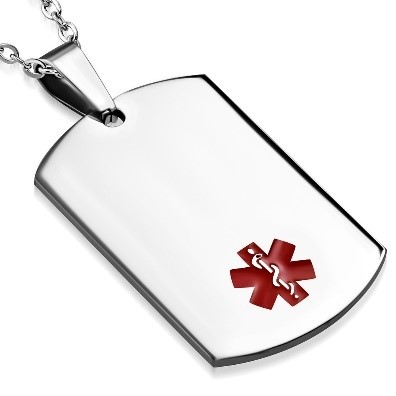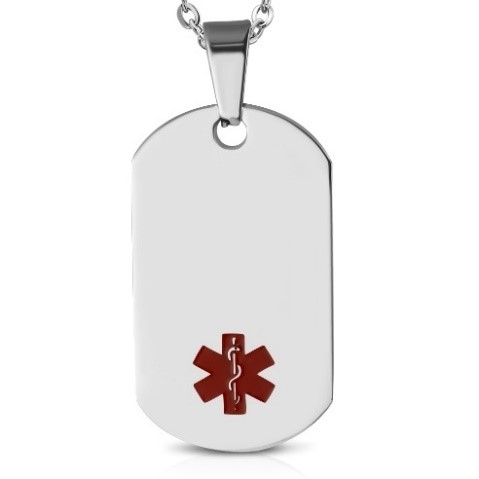 Medical IDs save lives. When its emergency your medical ID will speak on behalf of your health and safety when you can't.
Wings Jewellery able to provide you with these options:
1- Bracelets and ID tags from our Medical Id category.


2- If you don't like to wear your medical ID with flashy red symbol, go to pendent category and find yours, go to add engraving and click on add art to choose your medical symbol from medical category then add the details in text engraving.


3- As we understand how this piece should be comfortable as it's worn always to protect your life therefore feel free to make enquiry with any design and provide us with product number matching your one with the exclusive dimensions- weight- and metal you decide, we are more than happy to make yours as request.